Store Name:

juifh76

Item location:

China

Positive Rate:

0.00%

Seller Credit:

0

Buyer Credit:

0
Member since 8 Mar 2012
Offline
NEW CITIZEN ECO DRIVE PERPETUAL RETRO CALENDAR 330FT WATER RESISTANT WATCH
Asking price
:
$36.00
Shipping Cost:
0.00
Payment Options:

Item location: China
Ship to: Worldwide

Bought Quantity:
Pcs(Stock

49

Pcs)
LATEST CITIZEN GOLD TONED MENS ROMAN ECO DRIVE PERPETUAL & RETROGRADE CALENDAR 330FT (100m) WATER RESISTANT WATCH - BL8002-59A
You are looking at a truly stunning Citizen Solar Powered Multi Function Watch that needs only light to power it. With a special retrograde day function, the calendar of this watch does not need to be set on months with 30 or 31days. Amazingly, all dates are remembered by the special functions of this truly amazing watch.
100% AUTHENTIC, or 100% MONEY BACK GUARANTEE!!!
NIBIW means New In Box and International Warranty
Brand new and 100% Authentic Citizen Gents Watch with Eco-Drive movement and Perpetual Calendar Auto Dating Cal. No. E870
ECO DRIVE (THE LIGHT POWERED WATCH)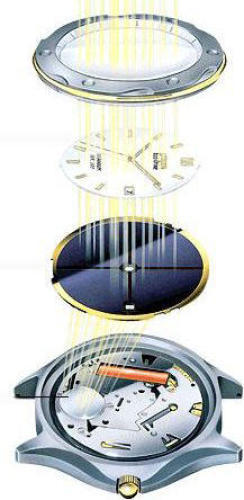 Owning a watch usually means putting in a new battery every few years. Not any more. The battery that goes into Eco-Drive is so efficient it never has to be replaced. One less change to worry about, one more reason why Citizen is at the forefront of watch making.
The BL8002-59A is an eye catching model in solid Stainless Steel in Matt / Glossy finish on its handsome bracelet, casing and markers on a White Textured dial. There are Luminous features on the hands. Other excellent features are:
Date display @ 4 o'clock position

Unique 12/12 Roman Numeral Hour marker

Elapsed Minutes Scale/Months on the outer circumference of the dial

Perpetual Calendar Automatically Adjusts for Odd and Even Months and Leap Years through 2100

Maintain accuracy at a monthly rate of ± 15sec at normal temperature

Insufficient Charge Indicator

Time Setting warning & Overcharging Prevention feature

Power Saver & Alarm Function

330Ft (100m) Water Resistant

Double-fold Buckle Clasp with Unique flushed Spring Release
Dimensions:
Case Diameter: 38.5mm (Excluding Crown)

Case Thickness: 10mm

Bracelet width: 20mm

Total length: 200mm
(Watch comes with Manual, validated 1 year International Warranty and Gift Box)